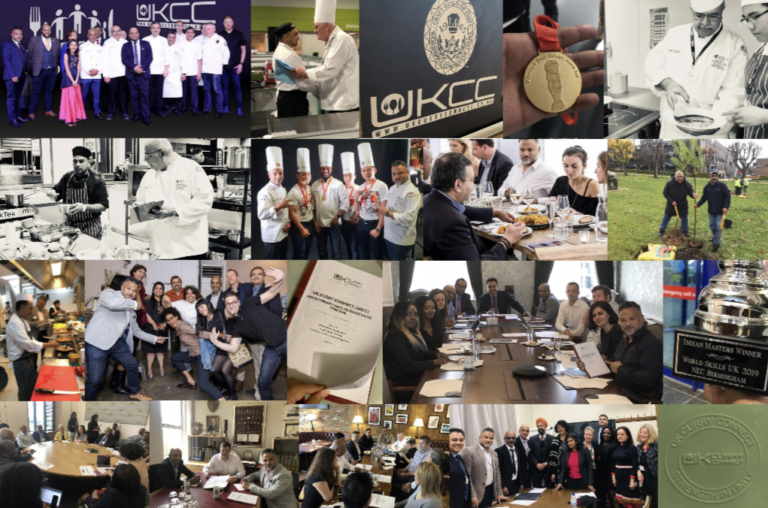 UK Curry Connect (UKCC) is a growing network of like-minded industry professionals all of whom want betterment for the catering industry, not only in these difficult times but beyond as well. Originally formed, as a campaign group to address the staff and skills shortages the industry is currently facing. It lobbies for support from the Government and numerous trade bodies, and continues to tirelessly campaign for workable solutions. A well received policy proposal was recently drafted to address staff shortages against the government's immigration policies, looking at short-term, medium-term and long-term options. UKCC have now grown to not only become a leading voice for the catering industry, but also a pathway where chefs and business owners can contribute ideas as well as develop their skills and knowledge professionally.
UKCC now regularly sit and consult with various government ministers, lobby groups, think tanks, industry bodies, academia, corporations, media as well as our ever-growing list of members here in the UK and abroad.
UKCC have been championing the next generation of chefs to address staff and skills shortages. UKCC have held numerous chef competitions and salon culinaires around the country for aspiring chefs to express their creativity and get the buzz of competing amongst other chefs. UKCC have even taken some of these chefs to international competitions, albeit with limited resources, and achieved great success. UKCC now have experience and pedigree at competing on the world stage.
Whether you're in the industry as a food provider or food lover, we ask everyone to join and get involved and help save the nation's favourite food!