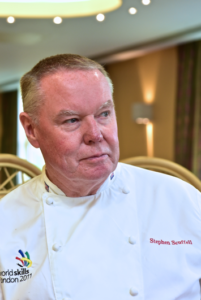 Stephen Scuffell
MSc.Hons GCGC
Technical Director
An established Executive Head Chef with more than 30 years experience in the hospitality industry, spanning many sectors. Classically trained, starting with a five star apprenticeship, and gained Michelin experience together with multi-outlet and large scale banqueting operations, and has the ability to adapt to most situations. A strong Team Leader who motivates by example, actively keeping up with trends and flexible in any approach to change. Enjoys working well under pressure and meeting financial targets set, such as food costs, gross profits, wage costs, sales targets etc. Training and development of staff and trainees has always been a priority for Stephen, producing an improved workforce the benefit of which were very low staff turnover in all units that he has managed. Enjoys mentoring and training all age groups in the Hospitality Industry to improve standards and to help with an individual's personal development.
Experience Technical Director UKCC Central Bedfordshire College Chef Lecturer Group Executive Chef London Hotels of Clayton Hotels (formerly Moran Bewleys Hotels)

Chef Patron of Tutto Restaurants at Forte Crest Heathrow, Sunningdale, Chiswick and Pangbourne (Mediterranean restaurants)

Executive Head Chef/Food & Beverage Manager – Forte Crest Heathrow
500 bedroom 4 star hotel with 3 restaurants and banqueting for 500
Executive Head Chef – Westbury Hotel London & New York 250 bedroom 5 star hotel in New Bond Street, 2 restaurants and banqueting for 200.
Whilst at Westbury, London, seconded to 5 star hotel in Madison Avenue, New York, 250 bedroom, Polo restaurant and banqueting for 500. Also to the Diplomat Hotel, Bahrain.

Executive Head Chef - Kensington Close Hotel 550 bedroom 4 star hotel, 2 restaurants, banqueting for 600. Also ran Forte Graduate Scheme together with Roger Hulstone. Seconded to George V Hotel, Paris and 3 month stage at Michel Guerard Michelin star restaurant.

Head Chef – Sir Christopher Wren's House Hotel, Windsor 40 bedroom food & beverage led hotel on the banks of the Thames in Windsor
Thackeray's Restaurant, St Helier, Jersey, Channel Islands
Mont Felard Hotel, Jersey, Channel Islands Hotel de la Plage, Jersey, Channel Islands Longueville Manor, Jersey, Channel Islands

Achievements
- Former Chairman of the Craft Guild of Chefs (now Vice President)
- Winner of Craft Guild of Chefs Special Award
- World Skills 2011 Workshop Supervisor and Talent Scout
- Twice Captain of the British Team to Win Gold Platter World Banqueting Championships
- Winner of over 100 Salon Culinaire Medals
- Raised in excess in £35,000 for British Heart Foundation & Cancer Charities
- Salon Director of the Wessex Salon Culinaire and the Guernsey Chef of the Year
- Chairman of Combined Services Salon Culinaire
- Technical Director Team UKCC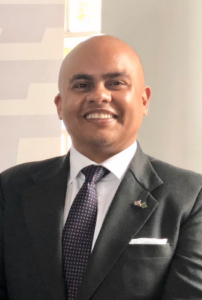 Raja Ali

Senior Strategy Consultant
Chief Executive Officer, The IBD Partnership

Raja worked for a prestigious international law firm in the City of London where he was responsible for corporate clients based in USA and Hong Kong. He was then appointed Consultant to a Coca Cola franchise holder, along with a top 4 international consulting company to help rewrite their business model and to implement the recommendations. He was responsible for the financial negotiations and identifying opportunities in the South East Asian market for Coca Cola. Raja was involved with a private venture capital initiative to look at renewable energy rollout in India and was the only authorised foreign consultant to the group who put a bid together for a textile park for a national government to help supply the demand for clothing in the western world.
Raja is now the CEO of numerous international companies, also acts as consultant to many organisations all over the world. Raja has also served a 2 year term as a Special Envoy to Bangladesh. He has vast experience of dealing with projects funded by the European Union in 25 EU countries.
His hobbies include flying a 4-seater PA 28 Warrior airplane and has been learning the art of Krav Maga for nearly 7 years. Raj's motto is 'In life, if you put good in, you get good out'.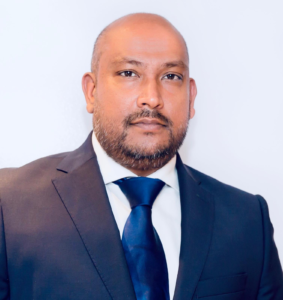 Attic Rahman
LLB (Hons)
Legal Advisor
A solicitor by profession, practicing in property development. A keen interest in public policy matters and engagement in research, writing and other activities to provide analysis and critical thinking on developments on a wide range of topics ranging from immigration to taxation.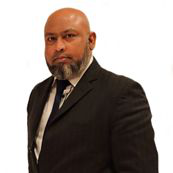 Zahidur Rahman

Recruitment & Employment Consultant
Zahidur Rahman started his early days in the hospitality industry, employed as General Manager with M&B PLC since 1998 after spending 12 years in the Indian catering sector. Community links through holding several posts with many charitable organisations as well as several Limited Companies. Also a fully qualified OISC Immigration Consultant.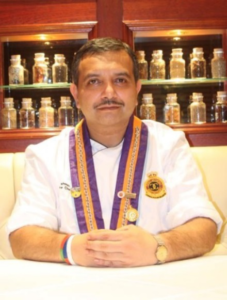 Chad Rahman
MBA
Chef Consultant
Chef Proprietor of Chez Mumtaj in St. Albans
Chad Rahman is qualified in accounting and has a hotel restaurant management degree from the world famous Conrad Hilton Hotel School. He also has an MBA in International Finance.
Has worked in a variety of highly prestigious hospitality outlets, ranging from hotels to restaurants such as the 5 Star Hyatt Regency Hotel and the Four Seasons Hotel, Houston, Texas and The Hilton Hotel Group.
Chad Rahman is one of the UK's most innovative chefs today and has a unique eclectic style of haute cuisine drawing from Indo-French and Pan-Asian nuances.
Chad has made an outstanding contribution to the Asian Food Industry for his culinary excellence and has proven his ability by entering numerous prestigious chef competitions on a local, regional, national and international level. He is also a member of the Judging Panel for Craft Guild of Chefs Awards.

- World Cuisine Ethnic Chef of The Year 2016
- Awarded by The Craft Guild of Chefs
- Asian Curry Awards, Chef of the Year 2018
- Champion of Champions National Winner
- C.I.E.H. National Curry Chef of the Year 2002
- Grand Final Winner
- Food Standard Agency National Curry Chef of the Year 2003
- Grand Final Winner
- International Indian Chef of the Year 2003 Edinburgh
- Member of the Craft Guild of Chefs
- Member of Chaine des Rotisseurs

Chad's motto is 'be innovative, progressive and persistent in the search for good food'.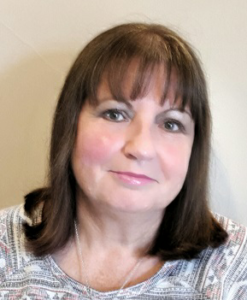 Debbie Apted

Advisor
Secretary of Weston Chamber of Commerce and also Community Lead for Plastic-free Weston-super-Mare. Following a career in corporate banking, Debbie has continued her link with the local business community and has built up a substantial network of local contacts. Debbie is keen to share her skills to help UK Curry Connect achieve its goals.