The team at UK Curry Connect (UKCC) believe we all have a duty to act for the benefit of society at large. This can be seen in the projects we undertake and the success we have achieved. We take great pride in supporting projects that we can all get involved in, whether it's for the environment or the disadvantaged amongst our community.
The following is an oversight to the social responsibility activities that we have helped deliver since 2016.
2016
In 2016, UK Curry Connect executives along with a number of trustees helped set up & establish Feed The Homeless Charity (1169924) to support the spike of rough sleepers in Bristol city centre with home-cooked meals with the below ethos-
What we eat is what we distribute – Golden Rule – No left-overs
We take full responsibility of the quality of the food
Only new clothes are donated, as we want to elevate sender and receiver on the same level.
Homelessness awareness will be a key element
Youth engagement essential
Through our local business partners and volunteers, the charity managed to distribute 11,500 hot meals in 2016, with the support of 300+ Volunteers and 16 restaurants & takeaways.
In December 2016 – The charity was recognised with the MTM Community Award for its engagement and diversity. Our Youth Ambassadors, Myesha and Charlotte were both excited to receive the award.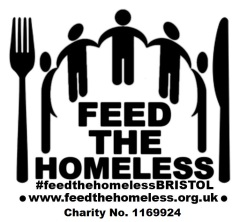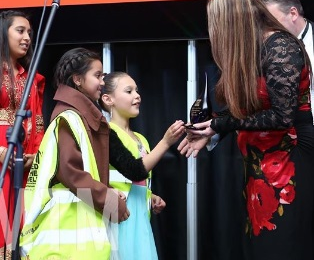 2017
Weston-super-Mare (WSM)
We helped the charity to expand into WSM in North Somerset with a 6 month pilot scheme to explore and develop a sustainable model. We coordinated with 10 Local Food retailers to alternate and take it in turns to provide 7 days a week support to the rough sleepers in the town centre – operating a central outlet opposite the Town Hall with tea, coffee and other treats. Over the 6 month pilot scheme we managed to distribute 2,750 hot meals.
Bristol
Feed The Homeless Bristol organised 2 Events – A Summer BBQ Party & A Winter Warmth event to distribute brand new clothes and winter gear for the homeless community whilst sharing a meal with volunteers and well-wishers and get to know some of the service users. We managed to distribute 100+ sets of clothes at both these events.
Across 2017 – we have distributed over 14,500 hot meals with 500+ Registered volunteers in Bristol.
We were also featured on BBC Radio Bristol.
2018
WSM
In 2018, Feed The Homeless WSM managed to distribute 8,500 Hot meals over 7 days a week with tea/coffee with cakes and treats.
Bristol
In Bristol, we distributed 12,500 hot meals with over 1000 volunteers whilst organising the Summer EID BBQ Party and the Winter Warmth Event which included distributing new clothes, a free haircut and various other essentials.
We also lead Homeless Awareness Week by Bristol 24/7
We were also recognised at the National Diversity Awards and were shortlisted as a finalist Top 6 for the European Diversity Awards.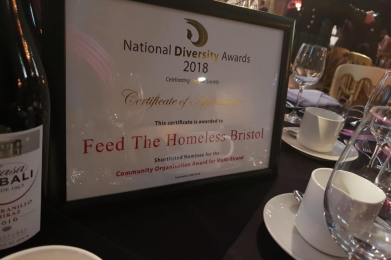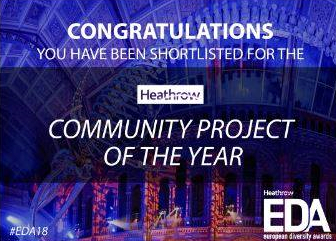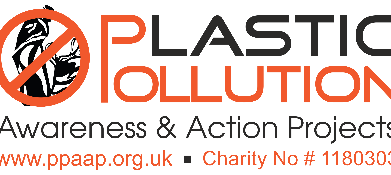 Plastic Pollution Awareness and Action Projects (PPAAP)
We also partnered another charity called Plastic Pollution awareness and Action Projects (charity no. 1180303) where we have joined forces to address the excessive usage of single-use plastic as well as help educate the stakeholders and business owners to find ways to reduce and lead the change within their business as it was very important to us. The catering industry is a very big user of single-use plastic and it has a huge detrimental effect  on our environment.
We had Plastic Pollution as a mission awareness statement for our competitive international team of chefs we took to the Culinary World Cup in Luxembourg. Our gold medal winning entry was based solely on plastic pollution and its effects on the oceans, subtly titled 'Time is running out'.
Numerous Beach Cleaning activities were undertaken with youth clubs which was sponsored by UKCC.
Success of our campaign to raise awareness has led UKCC to have a meeting with the Commonwealth Secretariat at their headquarters to discuss the Blue Ocean Charter, with potential future collaboration across other Commonwealth countries.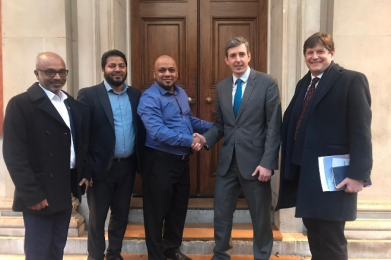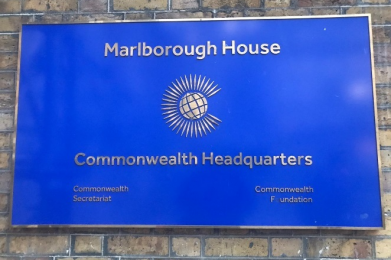 2019
PPAAP
UKCC sponsored and started delivering nationwide workshops called "Curry N'  Conversation" to talk about alternatives to single-use plastic within the catering industry. The first workshop was in Bristol in February 2019, shortly followed by Coventry, Royal Leamington Spa, North Somerset, Weymouth, Salisbury & Swindon.
This was featured on BBC News
The BBC also did a programme with UKCC CEO Moslek Uddin on looking at alternative solutions to plastic containers, with the programme receiving more than 3.6 million views!
UKCC Youth Engagement Project
UKCC were also proud to support the students from John Cabot Academy, who were doing a 12 week charity campaign with Envision UK to help support Plastic Pollution Awareness & Action Projects build a better awareness amongst the youth and local community.
After 12 weeks, we attended their presentation where they contributed the results of their fund-raising at Filton Airbus UK
Bristol Green Summit – Workshop Lead by PPAAP in collaboration with UKCC
UK Curry Connect along with Plastic Pollution Awareness & Action Projects managed to lead a workshop at the Green Summit by St Catherine's Trust with 12 Schools across the city in Bristol City Hall with the aim to raise awareness on single-use plastic in the food industry as well as empower the children with the ability to make a difference.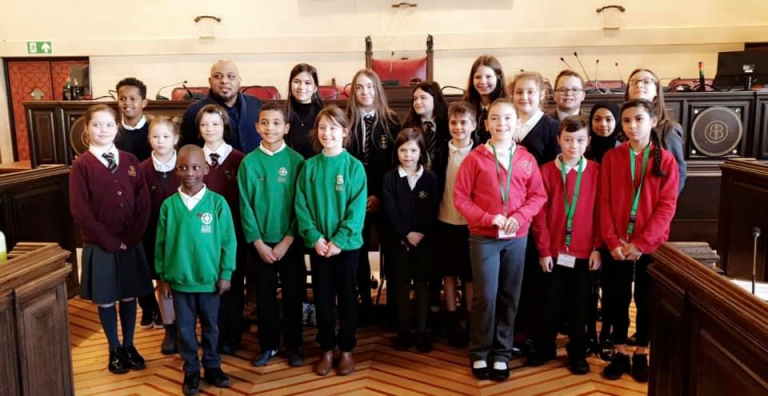 Bristol Tree Planting Project –
We also partnered with PPAAP to plant over 1000 trees in Bristol during World Tree Planting Week in November 2019 in collaboration with the Woodland Trust and the NHS. This was successfully delivered with 1500+ new saplings planted which led to PPAAP receiving the High Sheriffs Award and the Lord Mayors Medal.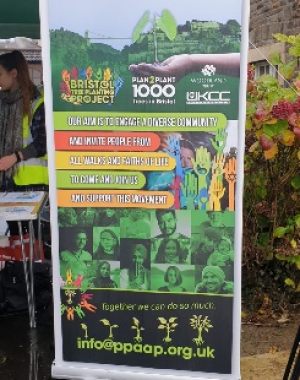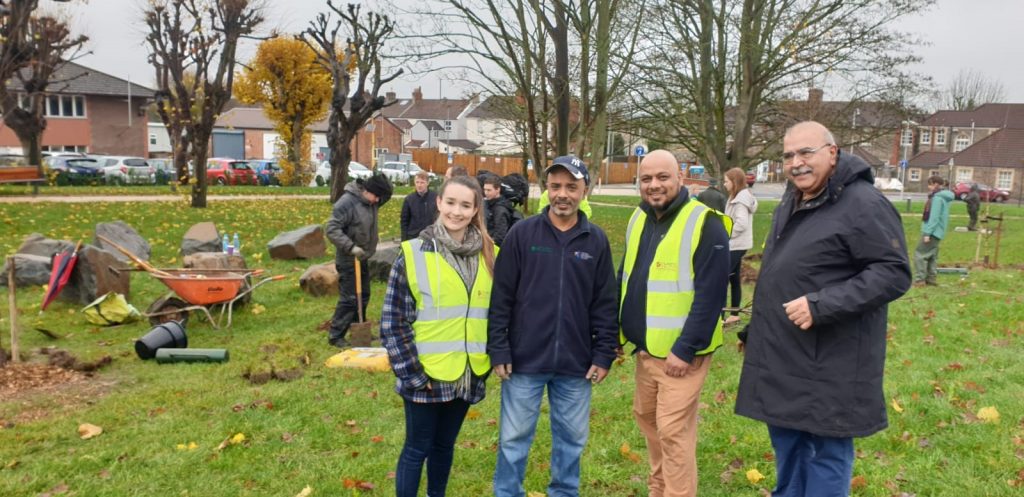 Feed The Homeless WSM & Bristol
Over 9,000 Meals in WSM and 14,500 meals in Bristol were distributed. As a thank you to all the volunteers and their invaluable contribution, we organised a gala dinner in their honour with our gold medal winning team to prepare and serve all in attendance a fabulous 3 course meal. The same meal was also served to the homeless that evening as well.
We presented certificates of acknowledgement to all the volunteers that evening.
UKCC even received a surprise message of endorsement from the Managing Director of World Association of Chef Societies (WorldChefs), from Paris.
A further surprise was in store, where Feed The Homeless was acknowledged with the High Sheriff Award as well.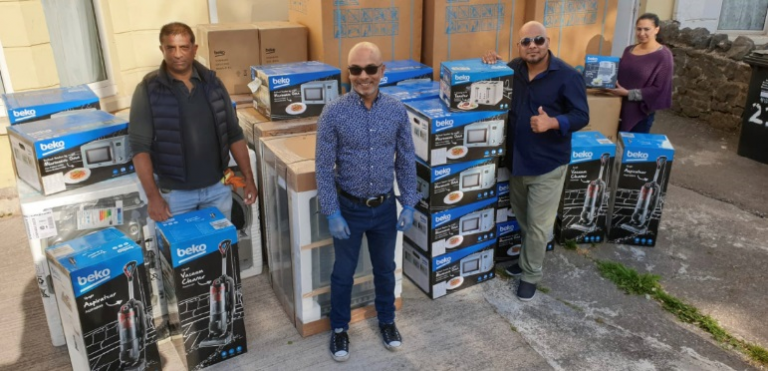 Food 4 NHS in partnership with PPAAP and UKCC
Utilising the relationships we have built with various activities and curry and conversation workshops, we created and promoted a project called Food 4 NHS to support the frontline workers and key supporters during this unprecedented coronavirus pandemic.
Over the 6 Weeks of Lockdown the team managed to distribute more than 2,500 hot meals in much needed wards in the hospitals who have had very limited access to food during the long shift working hours.
The same was replicated in Warwickshire, Weymouth, Oxford, North Somerset & Salisbury, which was a great achievement. Recently, we have managed to acknowledge all these chef volunteers and businesses for their invaluable contributions with certificates endorsed by the High Sheriff of Bristol. The success of this has led to each business receiving their awards with their local High Sheriff as well, from Oxford, Salisbury & Dorset – which was truly an honour and a proud moment for all involved parties.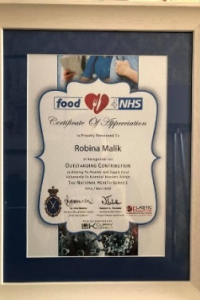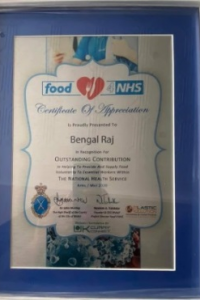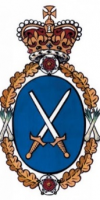 Up coming Projects
Beach Cleaning in throughout 2020 (subject to Covid-19 safety)
EID Party with clothes distribution with homecooked food for Homeless Shelter
Love – Food – Smile, a new project to deliver food to vulnerable people to improve their mental health wellbeing
Sponsoring researcher to take part in eXXpedition – women in science, as they take a 300 strong female sailing crew around the world whilst raising awareness of plastic pollution in the oceans
Collaboration project nationwide with BRAC UK
MTM Awards are planning to feature UKCC and its achievements in December 2020 at its annual gala dinner at the Hotel Marriott, Bristol to encourage other chefs and businesses to come forward and contribute on social responsibilities
Bristol Masonic Province to collaborate with UKCC to organise, event manage and showcase its activities over a charity gala dinner in support of various homelessness projects in Bristol in January 2021
Further tree planting initiatives nationwide with endorsement from regional High Sheriffs and support from the Woodland Trust
If you'd like to get involved or would like to support any of our projects please get in touch.